One of the best investments you can make for your business is to hire ghost bloggers because if you are thinking about outsourcing blog writing then you are already on the right track.
Today we are going to talk about ghost bloggers hiring benefits as there are a lot of benefits to hiring professional ghostwriting services.
We will talk about the advantages of hiring a ghost blogger and we will also tell you why it is better than having a content writer on your payroll.
We will talk about it from a business perspective so that you can see the advantages from the perspective of a business owner who needs to get the most out of their investment.
So, let us look at ghostwriter benefits for business as we will look at a specific type of ghostwriter known as ghost blogger.
Key Benefits of Ghost Bloggers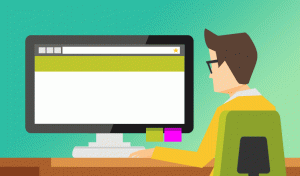 Source: https://shorturl.at/aJMS4
They Will Save You Time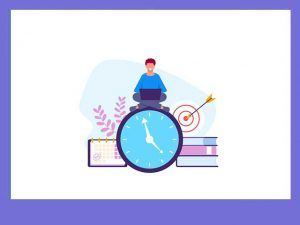 Content is everything if you have an online business because the more relevant content you put out the more relevant your business will be in the real world.
But if you plan on writing that content yourself or getting it written by someone from your team then it will not be effective.
This is because someone from your team or rather you are not a professional writer who understands the nuances of blogging.
And even if you are someone who understands blogging you simply should not spend your time blogging when you can spend that to concentrate on your business.
You can instead try hiring ghost bloggers for content. These are professional writers who are specialists when it comes to blogging. They will get the job done in record time and they are affordable.
They will help you generate huge volumes of content that is relevant so that you can gain topic authority and improve your Search Engine Ranking(SERP).
They are professionals and they just do one thing which is blogging and that is why you can give them tight deadlines and they will definitely perform very well.
You can expect a professional ghost blogger to write between 2000 words to 4000 words which is going to be more than enough for all your content needs.
They Will Improve Your SEO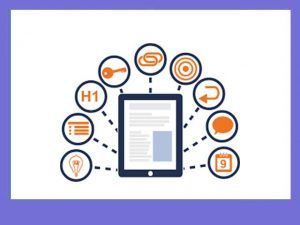 When you want the best kind of online content, it is not just enough to have good quality content with relevant information.
There are a lot of things you must keep in mind and one of them is keyword usage. There are also other small but important details and trends that determine the ranking of a website.
That is exactly why this is one of the most important advantages of ghostwriting for blogs because ghostwriters understand what determines the ranking of your website based on the content.
They understand the fine balance between using keywords and not overcrowding the content with keywords and using it correctly in the right areas.
They understand this because this is all they do and they are professionals at it and that is why ghostwriting advantages for SEO are undeniable.
This is the reason why hiring ghost bloggers is an amazing investment because you are not just getting content but you are getting content that will actually improve the situation of your website.
That is why even if you can do the writing yourself you might not be an expert at SEO. That is why you should not spare any expenses and hire ghost bloggers.
You Get to Keep the Credit
You can get your blogs written from a multitude of places and you can get very high-quality blogs. You can try out guest posting and you can hire prominent bloggers to write blogs for you.
But the problem is that you are not going to get credits for those blogs because you will have to attribute those blogs and give credit to the writer.
That is not the case with ghost bloggers because, after all, they are ghostwriters who just do blogging. This is an important point among the benefits of hiring a blog ghostwriter.
You do not even have to touch a keyboard and you will have the finest quality content written under your own name for your own brand by professionals who will not even ask for credit.
They are professionals that are doing this just as a service for remuneration and there is the best part about hiring a ghostwriter.
This is so prevalent that every big brand out there utilises ghost bloggers and ghostwriters and you can take out your smartphone and go to Instagram and check out any caption from any big brand. There is a high likelihood that it has been written by a ghostwriter.
Professional ghostwriting for brands is one of the most popular options for ghostwriters.
Hiring Ghost Bloggers Are Affordable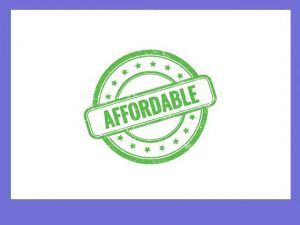 One of the biggest misconceptions people have about hiring ghostwriters such as ghost bloggers is that they are going to be expensive but that is not the case.
If we draw up any kind of comparison then we will find that hiring the services of a professional ghostwriter is always going to be cheaper than any other option out there.
This is because if you have a lot of content needs in the form of blogs and you decide to hire a permanent writer in your company then you need to provide them regular salaries and benefits
You need to keep them on the payroll even when you do not have a need for content. That is simply not the best way to utilise company funds.
And you are only getting the services from a single professional. If you decide to hire the services of a professional ghostwriting agency then things are going to be much more affordable.
This is because you can hire their services whenever you have a need for content and they can handle any kind of volume you want. You are going to get the expertise provided by a whole bunch of professionals rather than a single individual.
You can also get extremely cheap rates for your content if you decide to hire them for bulk content.
Things To Keep in Mind Before Hiring Ghost Bloggers

Understand Your Needs
This point is equally relevant no matter the kind of professional you want to hire because if you do not have a preconceived idea about your needs then you will not be able to explain that to the professional you are hiring.
That is the case with ghost bloggers as well because you need to understand what kind of content you need before you hire them.
If you hire ghost bloggers from a reputable ghostwriting agency then they will definitely help you understand which kind of content will work best for your website.
But you should take the lead when it comes to your website and your content needs. And then create a list of your content needs.
Hire The Ghost Blogger
After you have shortlisted your needs you need to hire a ghost blogger.
You practically have two options and one is to hire the services of a freelancer but then again you are not getting the complete benefits with a single individual.
The other option is the widely popular option and that is to hire ghost bloggers from a ghostwriting agency.
This will help you get all the advantages that come with the agency which means if you have a lot of content need then they can provide more than one ghost blogger for your needs.
It is also going to be much more affordable to hire the services of a ghostwriting agency rather than going for a freelancer.
The service quality is also going to be quite different because a freelancer does not need to care about market reputation but a ghostwriting agency does.
We hope this blog has been helpful for you to understand everything you need to know about hiring ghost bloggers.
And if you are someone looking for the finest ghost bloggers in India along with the best reputed ghostwriting agency then we are here for you.
We are Ghostwriting India and we are among the pioneers of ghostwriting in India. We do every kind of Ghostwriting which includes ghost blogging and we would love to write the finest quality content for your website.
Along with that we also do nearly every kind of ghostwriting and we welcome you to check out everything we do.
Ghost Blogging FAQ
What Does Working with A Writer Look Like?
It looks a lot like working with a colleague or a team member because that is exactly what it is at the end of the day.
You are working with someone with similar goals and you are trying to achieve a favourable outcome and that is why you are going to have a good experience working with a writer.
Now things will be different if you are working with the writer as their intern or if you are working with the writer as their client. But if we talk about it from the perspective of a client then it will be just like working with your coworker.
What are the benefits of hiring ghostwriting services?
There are multiple benefits to hiring the services of a ghostwriter and one of the primary benefits is that you are going to get professionally written content.
The second thing is that you are going to save a lot of time because ghostwriters are professionals and they can handle a lot of content in a very small time frame.
You are also going to save a lot of money because if you decide to hire a permanent writer then that will be much more expensive than the services of a ghostwriting agency.
Why should I hire a ghostwriter?
If you ever have the need for quality content then you should hire a ghostwriter and it is because a ghostwriter is a professional and they will write extremely high-quality content.
You should also hire the services of a ghostwriter if you have the need for a lot of content because ghostwriters are able to write a lot more than the average writer or even any average individual.
And if you want to save money in the process then you should definitely hire a ghostwriter because they charge by the word and it all depends on how much content you need.
What is the point of a ghostwriter?
The entire point of a ghostwriter is a writer providing their writing skill as a service for money and it is as simple as that.
The reason why they are called a ghostwriter is simply because they do not ask for credit for something they have written.
They provide their services to anyone who needs them and that anyone can be the owner of a company or even a government official in need of a good quality speech.
The services of a ghostwriter can be hired by an individual or even an educational institution and anyone else in need of content.